Puppy PreSchool and Play  Group                      
o  Learn about puppy socialization, puppy "problem" behaviors, relationship building, and foundation skills. 
o  Attend a highly structured, and well supervised, weekly play group. Optional.
Thursdays, 1-3, East Montpelier, VT
Puppies must be 14 weeks or younger at the time of enrollment in Puppy Play group.
For the duration of the pandemic, we'll have only the puppies at playgroup, after that humans are welcome. 
Play Group is optional.
o  Weekly Coaching Calls to share progress, ask questions, brag, and problem solve. 
Coaching Calls are thorugh Zoom, Thursdays at 6:00
Coaching Calls are optional: we understand Zoom fatigue.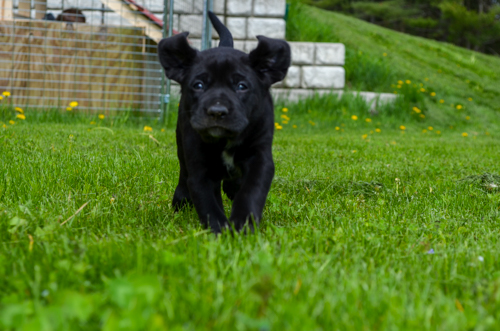 When to start
This is an open enrollment class. So, start when you like. However, The puppy socialization window is short! I encourage you to enroll when your puppy is 8-12 weeks of age.
Puppies must be 14 weeks or younger to enroll in the playgroup.
Class Format
All classes are on the TEACH: able platform and consist of lectures, downloadable directions, and demo videos. Every lesson has a comments section where you can ask questions and communicate with your classmates.
We have a weeky (optional) Coaching Call for folks to ask questions, show off, or problem solve. Thursdays at 6:00. You'll have access to the Coaching Calls for 6 weeks after enrollment.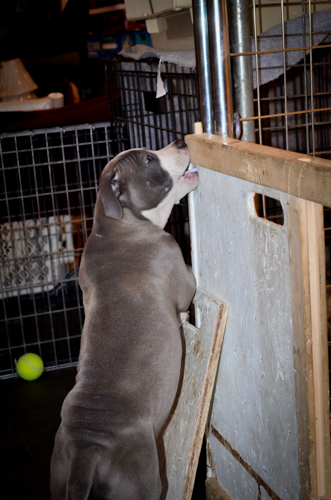 F
requently
A
sked
Q
uestions
How much training experience do we need?
None, all you need is the desire for a great relationship with your puppy.
When does the course start and end?    
Whenever you want. You'll have access to the Zoom coaching calls for eight weeks after you start the course.
How long do I have access to the course?
 After enrolling you will have lifetime access to the course.
What do I need to do to access the Zoom meetings?
You just need a computer. I'll send you a link, and you'll follow it. It's that easy!
What if I decide I don't like the course? 
Contact me in the first 30 days and I'll give you a full refund.