In this course
You'll have access to:
25+ online lessons containing lectures, downloadable instructions and demo vidoes.
On line comments to share progress, ask questions, and post pictures of your dog.
Weekly Conference Calls to ask questions, problem solve, show off and connect with each other. (Mondays at 5:00)
Your dog will learn:
Focus
Coming when called
Leash skills
Leave it
Stay
Note: This course will help every dog maintain impulse control when confronted with real life distractions. However, if you have a highly reactive or fearful dog, you may need individual guidance.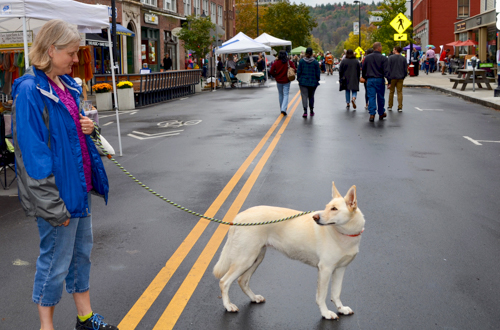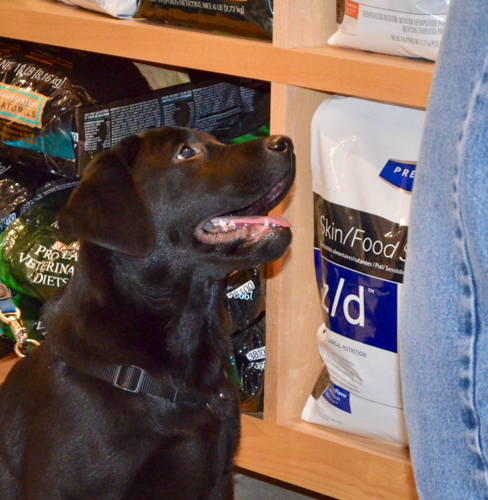 You will learn:
Improved communication through understanding of dog body language
 Valuable positive reinforcement training techniques:
The art of gradually adding difficulty to ensure success
All about treats: how to use them, and how to fade them out
Training in the Real World is an open enrollment class meaning you can start any time after the January 6, 2021 launch date. (You can enroll now, but you won't have access to the material until after January 6th.)
After the 6th, you'll have access to 25+ lessons which you will go through at your own pace.  You'll also have access to the optional Coaching Calls for 8 weeks from enrollment, and access to the lessons forever.
Coaching Calls: Mondays at 5:00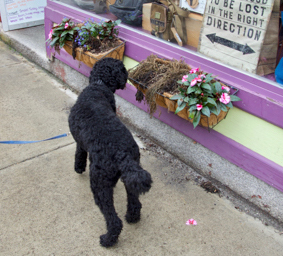 F
requently
A
sked
Q
uestions
How much training experience do we need?
None, all you need is willingness to work hard while enjoying your dog..
When does the course start and end?    
The course launches January 6th, 2021. After that you can join whenever you want. You'll have access to the Zoom coaching calls for eight weeks after you start the course.
How long do I have access to the course?
 After enrolling you will have lifetime access to the course.
What do I need to do to access the Zoom meetings?
You just need a computer. I'll send you a link, and you'll follow it. It's that easy!
What if I decide I don't like the course? 
Contact me in the first 30 days and I'll give you a full refund.